Welcome to
CCL Design
At CCL Design we design and manufacture a wide range of printed, functional and decorative products for our global customer base across electronics, automotive and industrial sectors.
Join Us
Interested in working with us at CCL Design?
Visit our Careers section for details on current vacancies and to register your interest.
Careers
Recent Acquisitions
The CCL Design business has seen significant growth in recent years, with acquisitions in Europe and Southeast Asia.
Imprint Energy Inc
CCL Design is delighted to announce the acquisition of the entire intellectual property suite of Imprint Energy Inc. ("IEI"), in August 2023, and welcomes to CCL the R&D team responsible for the innovations.
McGavigan Holdings
CCL Design acquired McGavigan Holdings Ltd., a leading supplier of 'in mould' decorated components for automotive interiors, in January 2022.
D&F
CCL Design acquired Desarrollo e Investigación S.A. de C.V. and Fuzetouch PTE LTD (D&F), a leading supplier of graphic interface control panels and assemblies, serving the electronics and medical markets, in October 2021.
S.E. Printing
Now part of CCL Design, S.E. Printing was acquired by CCL in 2020. SEP is a leading supplier of decorative panels, liquid crystal & touch screen display covers and in-mould decorated components.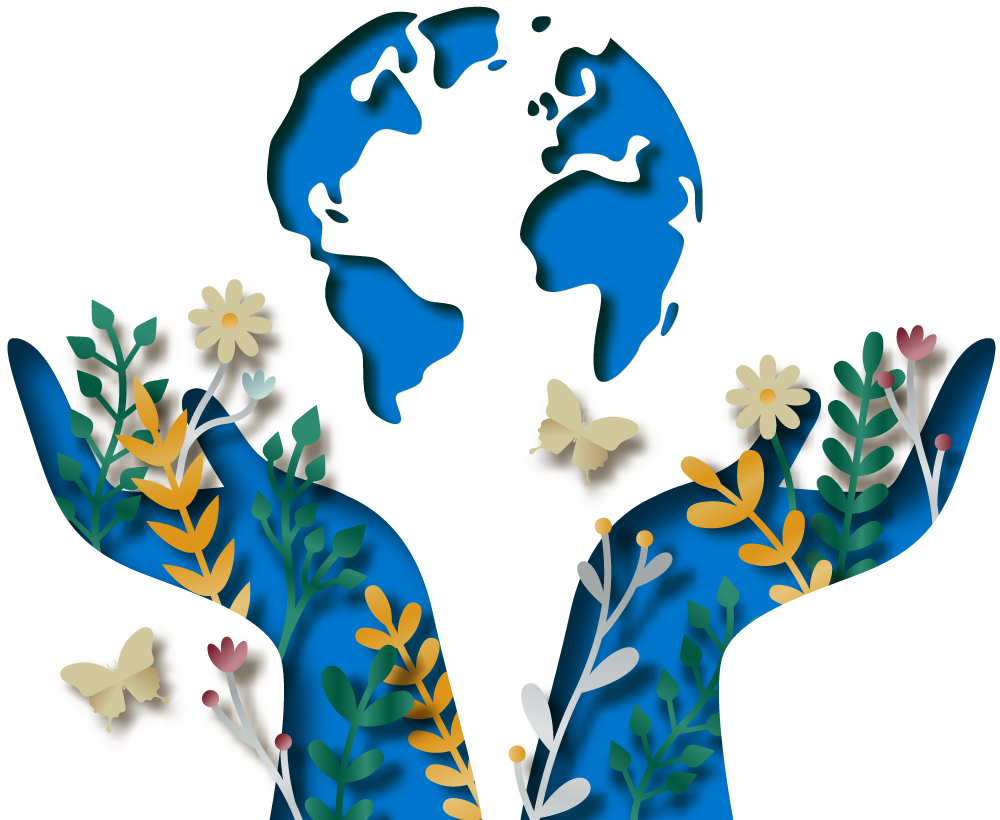 Sustainability
"CCL Industries has committed to set science-based targets and to align with the net-zero greenhouse gas emissions standard requiring a 90% reduction by 2050."
Geoffrey T. Martin
President & Chief Executive Officer
Our Latest News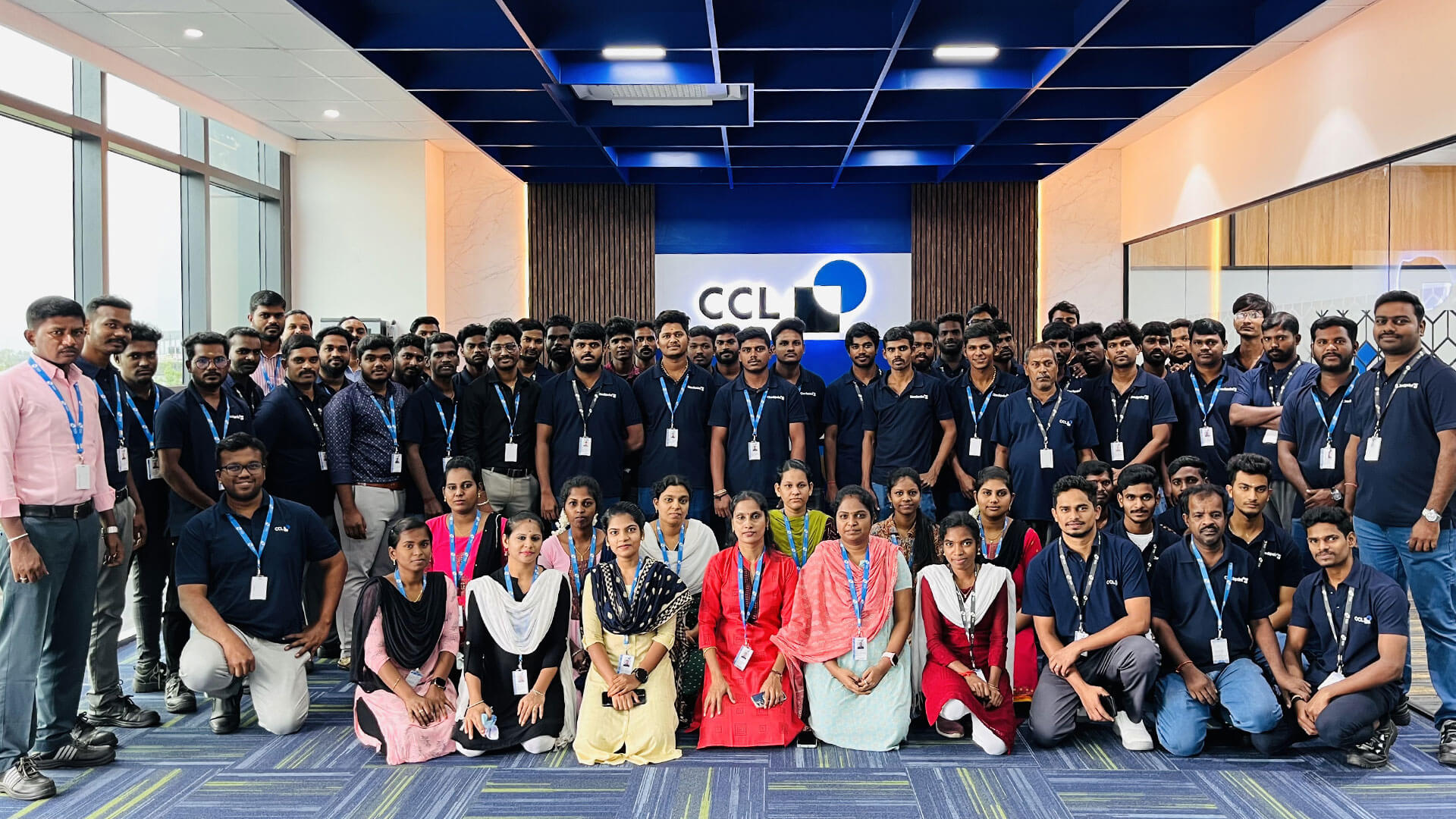 CCL Design Unveils State-of-the-Art Manufacturing Facility in Chennai, India
We are delighted to announce the official opening of our state-of-the-art facility in Chennai, India. The purpose-built site marks a significant step in CCL Design's ongoing expansion strategy across Asia and solidifies our commitment to providing world-class component and product solutions to our growing customer base in the region.
Fully Operational Facility
The Chennai facility is fully operational and equipped with the latest manufacturing technology, ready to produce a comprehensive range of fully-customizable products including:
Durable & graphic labels
Smart & Intelligent labels
Human Machine Interface assemblies (incorporating printed electronics)
Precision die-cuts
Decorative & Hard Coated overlays
Backlit Logos & Functional Modules
Read More
CCL Industries Divisions
CCL Design is part of CCL Industries, a global specialty packaging pioneer, and the largest label company in the world.
Established
1951
Number of employees
25k+
Global Facilities
200+
Annual revenues
CDN$6.4 Billion (2022)
Where We Are
Click on the map to view sites in each region

Design Centres

Manufacturing
Americas
Europe
ASEAN
Greater China
South America







Ho Chi Minh City, Vietnam










East Kilbride & Glasgow, UK














Strongsville & Brunswick, USA

Sao Paulo, Brazil
Rod. Vinhedo - Viracopos km.79
Cep:13280-000
Vinhedo, Sao Paulo
Phone: +55 19 3876 9300
Singapore
CCL Design (Singapore) Pte Ltd
19 Woodlands Terrace,
Singapore 738444
Phone: +65 6755 3922
Phone: +65 6351 8300
Email: [email protected]
Green House Gas Emissions Report
Hai'an, Greater China
CCL Design (Hai'an) Co., Ltd
No.8 Hualian Road
Economic and Technological Development Zone
Hai'an City
Jiangsu PR. China, 226600
T: +86 (0) 513-88816128
Kunshan, Greater China
CCL Design(Kunshan)Co.,Ltd.
Kun Shan Comprehensive Free Trade Zone
A District Thrid Avenue 5# Buliding 122 Room PR China
Telephone: +86-512-50366194
FAX: +86-512-50366197
Chengdu, Greater China
CCL Design (Chengdu) Co., Ltd
Address:No.83 Hengyi Road
Storage Lot Shuangliu Comprehensive Bonded Zone
ChengDu
610200, PR China
Phone: +86-028-69286603
Kuala Lumpur, Malaysia
CCL Design (KL) Sdn Bhd
31A Jalan E1/3
Kawasan Perusahaan Taman Ehsan
Kepong
52100 Kuala Lumpur
Malaysia
Phone: +60-3-62766366
Johor, Malaysia
CCL Design Sdn Bhd
No.6/8/10, Jalan Mahir 4,
Taman Perindustrian Cemerlang,
81800 Ulu Tiram, Johor, Malaysia
Phone: +60-7-861-7723
Fax: +60-7-861-7748
Penang, Malaysia
CCL Design (Penang) Sdn Bhd
15, Lorong Industri Impian 1,
14000 Bukit Mertajam
Penang,
MALAYSIA
Phone: +60 4 548 5020
Fax +60 4 548 5030
Thailand
78/5 Group 2
Phimpha
Bang Pakong District
Chachoengsao 24130
Thailand
Phone: +6638571381
Taipei, Taiwan, Greater China
No.176, 8th Floor, Jian Yi Road
Zhonghe District
New Taipei City
Taiwan, Greater China
Ho Chi Minh City
CCL Design Vina Co. Ltd
Lot i-3b-1.4
Road N6
Saigon Hi-tech Park
Tan Phu Ward
District 9
HCM City
Vietnam
Phone: +84 28 71 065 067
Bangkok
Wellgrow Industrial Estate
KM 36 Bangna Trad Highway
69 Moo 5 Bangsamark Bangpakong
Bangkok
10150
Thailand
Zhongshan, Greater China
No.24 Yingbin Avenue
Intelligent manufacturing equipment Industrial Park
Banfu Town
Zhongshan
Guangdong PR. China
Tel: +86 (0) 760 86521186
Guangzhou, Greater China
No.6 Hongyuan Road
Eastern Section GETDD Guangzhou P.R. China
Postcode: 510760
Phone: +86 20 32055181/2
Fax: +86 20 32055183
Chongqing, Greater China
No.98 Xiyuan 2nd Street, Room 1404
Shapingba District
Chongqing City
Phone: +86 (0)23 65363888 / 65361059
Fax: +86 (0)23 6536 1120
Hanoi
CCL Design Vietnam Co. Ltd
Lot XN25-1
Dai An Industrial Zone
Tu Minh Ward
Hai Duong City
Hai Duong Province
Vietnam
Phone: +84 220 3555885
Suzhou
CCL Design Suzhou
No 13 Baihe Street
Suzhou Industrial Park
Suzhou, 215021, PR China
CCL Design Label
Block M
No 128 Xingpu Road
Suzhou Industrial Park
Suzhou, 215021, PR China
CCL Material Science
No 6 Baihe Street
Suzhou Industrial Park
Suzhou, 215021, PR China
Suzhou IDT
No 1888 SongLu Road
Wu Song Jiang Industrial Park, Wuzhong
Suzhou, Jiangsu Province, CN
Chennai, India
A1-D
Industrial Complex
Anna Salai
Maraimalai Nagar
Kancheepuram Dist.
Tamil Nadu
India – 603209.
Phone: +91 4449189999
Fax: no Fax
East Kilbride
4 Redwood Crescent
Peel Park
East Kilbride
G74 5PA
0044 (0)1355 249 191
Glasgow
T: (00 44) 141 302 0000
111 Westerhill Road
Glasgow, G64 2QR
United Kingdom
Chippenham
Bath Road Industrial Estate
Chippenham
Wiltshire
SN14 0AB
0044 (0)1249 460 606
Kfar Saba, Israel
23 Atir Yeda St.
Ind. Zone Kfar Saba
4464318
Israel
Phone: +972 (0)97691700
Fax: +972 (0)97486270
Website: nortecid.com
Milan, Italy
Via Canova 42
I-20020 Lainate (Milano)
Phone:  +39 0293760226
Phone:  +39 0293760225
Fax: +39 029371810
Solingen, Germany
Lindgesfeld 26 - 27
D-42653 Solingen
Phone: +49(212)3827-0
Fax: +49(212)3827-156
Email: [email protected]
Venray, Netherlands
Keizersveld
5803 AN Venray
Netherlands
Munich, Germany
Carl-Zeiss-Straße 5
D-85748 Garching
Phone: +49(89)143845-0
Fax: +49(89)143845-19
Email: [email protected]
Stuttgart, Germany
Carl-Benz Straße 4
D-71154 Nufringen
Phone: +49(7032) 9561-0
Email: [email protected]
Nuremberg, Germany
Haimendorfer Strasse 57
D-90571 Schwaig
Phone: +49(911)95303-0
Fax: +49(911)95303-33
Email: [email protected]
Tatabánya, Hungary
2800 Tatabanya
Tavaszmezo utca 8
Phone: +36 (0) 34 513 400
Fax: +36 (0) 34 513 430
Email: [email protected]
Guadalajara, Mexico
Carretera Guadalajara-Nogales No. 16445
Frente a Pinar de la Venta
Zapopan
Jalisco
C.P 45221
Mexico
Phone: +52 33 5000-8000
Fax: +52 33 5000-4431
Guanajuato, Mexico
Camino de la Carretera 57 al Mastranto No. 51 -1
Ex hacienda de San Jerónimo
San Jose Iturbide,
Guanajuato, Mexico 37980
Phone:  +52-55-1485800
San Luis Potosí, Mexico
Carretera QRO-SLP km 192
San Luis Potosí
SLP, C.P. 78421 México
Email: [email protected]
Clinton
29485 Highway
76 East
Clinton
SC 29325
Phone: 1-864-938-1400
Fax: 1-864-938-1409
Strongsville
17700 Foltz Pkwy
Strongsville
OH 44149
United States
Brunswick
2845 Center Road
Brunswick, Ohio 44212
Phone: +1.440.878.7000
United States