CCL Design is committed to reducing our carbon footprint and working towards a cleaner future. When our Suzhou IDT site was designed and built, sustainability was a central focus.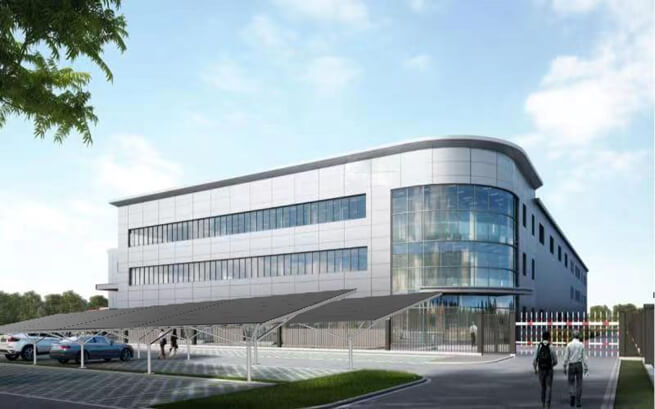 Opened in 2020, our new design and production plant features an efficient energy management system, which not only produces clean energy sources for the factory but also captures the thermal energy emitted from production processes. This energy is used to drive site-wide temperature and humidity management, as well as providing valuable energy to control our best-in-class production cleanrooms.
Water and Heat Recycling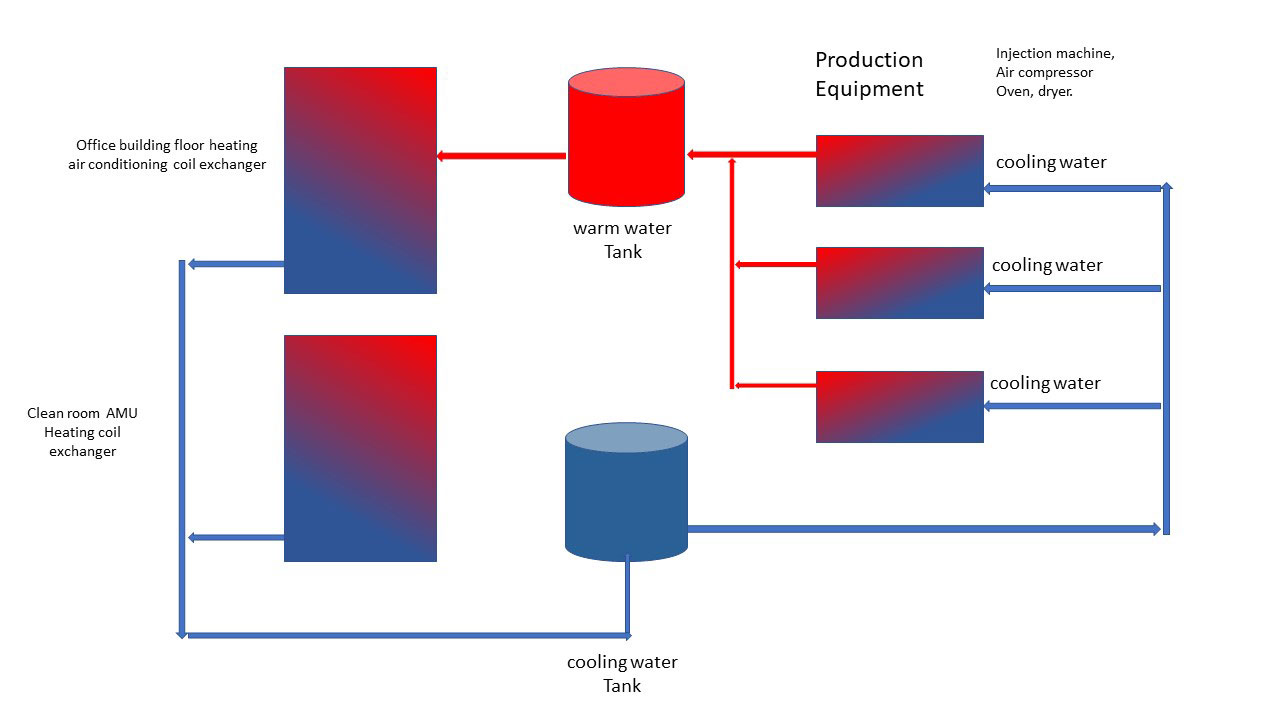 By circulating water through the apparatus of Suzhou's Building Administration System (BAS), heat from our machines is captured and used to heat our offices and cleanroom facilities. Once cold, the water is recirculated, in turn cooling our specialised manufacturing machinery and equipment. It is also used within our air conditioning system.
A supply of water is stored in a water bath which is then cooled in the evening to reduce energy consumption at peak times. The system greatly reduces water consumption and energy costs.
Ventilation, Humidity, and Temperature Control
The site's BAS allows temperature, ventilation, water, and humidity to be controlled and managed centrally. The system actively tracks our building's data, making automatic adjustments to keep the environment inside the site constant and can be programmed for different external climate conditions.
In addition, the system provides precise energy data, uploaded to our global sustainability system which compiles CCL Designs' carbon footprint data across all of our sites.
Working Towards a Cleaner Future
In 2023 and beyond, Suzhou has set ambitious targets on clean energy sourcing and usage.
In addition to increasing the green energy purchased at the location, Suzhou IDT is moving ahead with a photovoltaic system that will cover 90% of its roof space. This large installation will allow Suzhou IDT to generate over 15% of its annual electricity usage on-site, reducing operation costs and the facility's carbon footprint.
CCL Design is proud to drive change across our operations through our strategic partnerships with organisations such as the Ellen MacArthur Foundation.
We are also delighted to have partnered with Imprint Energy to build Green, Sustainable Batteries and Smart Labels. Together, Imprint and CCL will provide the next generation of smarter labels, equipped with track and trace capabilities and both 5G and Bluetooth compatibility. Read more about this partnership.
Follow us on Linkedin for more updates and news.